Conference Scholarship.
We offer scholarships for registration and lodging from two memorials.
---
The Chuck Howard Scholarship covers the GPA's Annual Conference registration and lodging costs for a GPA member in need of financial support to advance his/her professional development.
---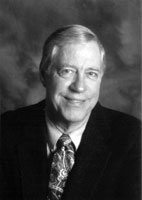 ---
The Susan Kemp Conference Scholarship, in memory of Susan Kemp, a longtime grant professional, is offered to GPA members to cover the registration fee and three nights lodging for the GPA Annual Conference.
---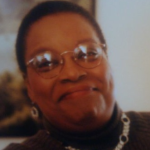 ---
Below is the current list of conference scholarships. Many thanks to all the GPA chapters and individuals who continue to donate to help these Scholarships advance the grant profession.
---
GPA Conference Scholarships.
Peach State Scholarship - National Conference registration
North Florida – National Conference scholarship
Arizona Founding Chapter – National Conference scholarship
South Florida – Chapter Conference scholarships
St. Louis – National Conference scholarship (3 available for $500 each)
Nevada – Pam Van Pelt Conference Scholarship
Nevada – Rosemary West Conference Scholarship
GPF - Becki Shawver Memorial Scholarship – National Conference registration and travel (Priority given to applicant who is active GPA member and attending first National GPA conference)
Chuck Howard Scholarship – National Conference registration and 3 nights lodging
Susan Kemp Scholarship – National Conference registration and 3 nights lodging
Nora Stombaugh Memorial Scholarship – National Conference registration and travel (Priority given to applicants who either 1) are employed by or serve as a consultant for an organization that serves and/or advocates for LGBTQ individuals, or 2) have demonstrated their commitment to impacting LGBTQ issues by performing volunteer service within the past year)
Tracy Doe Potter Memorial Scholarship – National Conference registration and travel (Priority given to applicants who either 1) are employed by or serve as a consultant for an organization that provides mental health services, or 2) have demonstrated their commitment to helping individuals with mental health issues by performing volunteer service within the past year)
Great Lakes Virtual Chapter – Greg Bair Memorial Scholarship – National Conference registration and travel (Priority given to applicants residing in Northwest Ohio and who either 1) are employed by or serve as a consultant for an organization that serves people with intellectual/developmental disabilities, or 2) have demonstrated their commitment to helping individuals with intellectual/developmental disabilities by performing volunteer service within the past year)
National Capital Area Chapter Scholarships – National Conference registration & $250 in travel expenses. Recipients must be GPA NCA chapter members in good standing.
Oregon & SW Washington Chapter – Michael Wells Scholarship – National Conference registration. Recipients must be Oregon & SW Washington Chapter members. People of color and those who are active in the chapter receive special consideration in the application process.
Arkansas Chapter Conference Scholarship
GPA AZ Southern Conference Chapter
GPF Direct Conference Scholarships
---