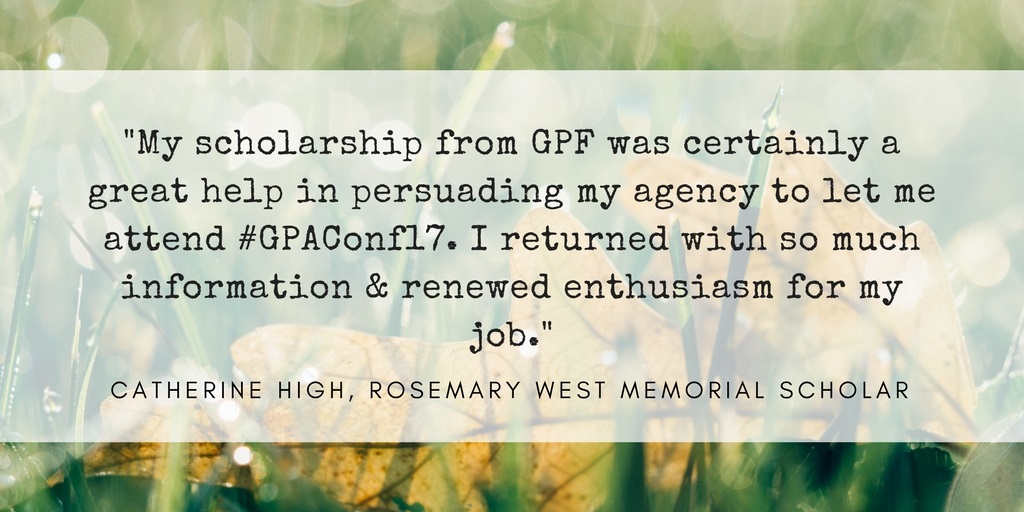 Steps to Establish Your Own or a Chapter Scholarship (Funds Held by GPF).
Determine scholarship type and name
Determine rules, regulations, rights and rewards
Fill out this Scholarship Establishment Form
Fund the scholarship at GPF
GPF will alert you as to the winner to confirm eligibility
Stay in communication with GPF to maintain a great scholar volunteer
If you have any questions, please contact the GPF Scholarship Committee co-Chairs, Fayre Crossley or
Nicole Sibilski
.
For questions concerning GPCI scholarships, contact the GPCI Scholarship Chair,
Meghann Adams
.
More information about named scholarships can be found here:
grantprofessionalsfoundation.org/named-scholarships
.
---
---
---
GPA Chapter Scholarships.
Arkansas Chapter Conference Scholarship
Arkansas Chapter Membership Scholarship
AZ Founding Chapter Jerry Dillehay Conference Scholarship
AZ Founding Chapter GPC Scholarship
Central Iowa Chapter GPC Scholarship
Dakotas Chapter Conference Scholarship
Dakotas Chapter Membership Scholarship
DC Metro Chapter GPC Scholarship (2)
Georgia Peach State Chapter Conference Scholarship
Georgia Peach State Chapter GPC Scholarship
Heart of America Chapter GPC Scholarship (2 partial)
Kentucky Chapter GPC Scholarship
NV Chapter Pamela Van Pelt Conference Scholarship
NV Chapter Rosemary West Conference Scholarship
New England Chapter Chuck Howard Conference Scholarship
North Florida Chapter Conference Scholarship
North Florida Chapter Membership Scholarship
North Florida Chapter GPC Scholarship
Oregon & SW Washington Chapter Michael Wells Conference Scholarship
South Florida Chapter Conference Scholarship
South Florida Chapter GPC Scholarship
SE Texas Chapter Becki Shawver Member Scholarship
---
---