Membership Scholarships.
As part of our mission, the GPF supports education that provides knowledge to grant professionals, advocacy that gives them greater access to funding and credentialing that establishes and promotes excellence in the field. To support our partner, the Grant Professionals Association (GPA), and increase GPA Chapters' capacity, the GPF offers GPA membership scholarships funded by private donors, chapters, and the annual Be A Star fundraising initiative.
---
---
Dr. Bev Browning & Dr. Bernard Turner African American Male Professional Membership Scholarship
Scot and Tracy Scala Early Career Membership Scholarship
GPF Membership Scholarships
CHAPTER RESTRICTED:
Arkansas Chapter Membership Scholarship
Dakotas Chapter Membership Scholarship
North Florida Chapter Membership Scholarship
SE Texas Chapter Becki Shawver Membership Scholarship
Applying is easy! Just complete the Membership Scholarship Application. Before applying, please review the Membership Scholarship Guidelines.
Click HERE to Apply!
---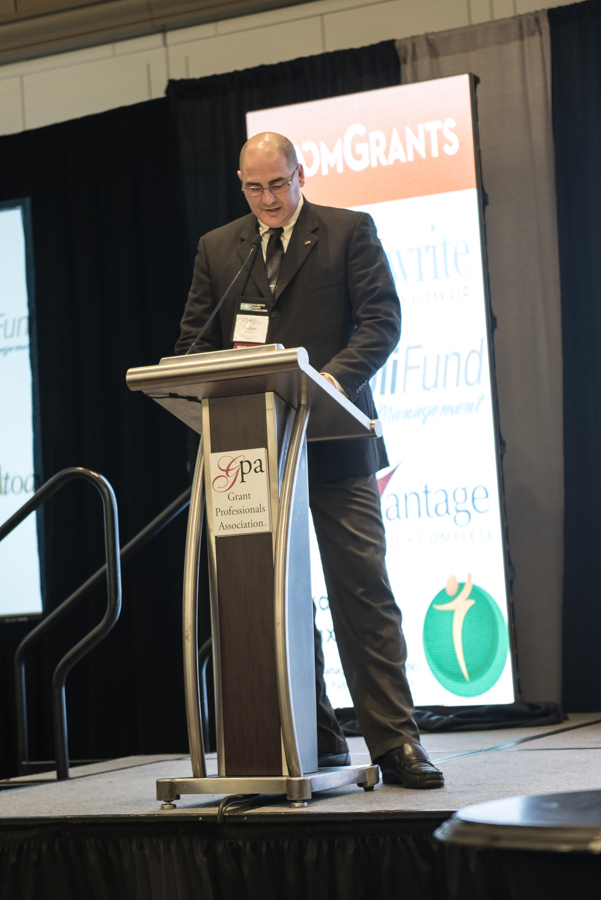 ---
Membership Scholarship Application Guidelines.
Submission and Award Information
Membership Scholarship Applications are accepted via the online portal during two cycles each year:

March of each year
IF funds available: September of each year

The online portal will close at midnight (CDT) on the last day of each application cycle.
The GPF Scholarship Committee reviews applications on an ongoing basis at regularly scheduled board meetings. Membership Scholarship winners are announced after each board meeting. All scoring is confidential. Please note that award decisions are final and there is no method of appealing the decision of the judges.
Applicants:
May apply for only one scholarship per year
Must confirm they are eligible to apply by reading and agreeing to understand the restrictions of the scholarship for which they are applying
Must agree to adhere to the Grant Professionals Association Code of Ethics
Must agree to the Terms of Agreement
Must write a blog for the GPF website
Must agree, if awarded a scholarship, to volunteer with the GPA, GPF, or GPCI within twelve months of receiving the award
Are encouraged to volunteer with their local GPA Chapter
Eligibility Requirements
Individuals involved in the grant profession, including GPA and GPCI board members, are eligible to apply for a Membership Scholarship
To be eligible for a Chapter Leader Membership Scholarship, applicants must serve as a Chapter leader (i.e., President, Vice-President, Secretary, Treasurer, Membership Chair, Marketing Chair) or be an incoming Chapter officer/leader
Grant Professionals Foundation board members and their family are not eligible to apply for scholarships
Terms of Application
By submitting a membership scholarship application, you are agreeing to the following:
You affirm that the information provided in your application is true and accurate to the best of your knowledge, and you acknowledge that the Grant Professionals Foundation and its Scholarship Committee will be relying on the information provided in determining scholarship awards.
You understand and agree that the Grant Professionals Foundation and its membership Scholarship Committee will contact the reference you provided or contact others as we deem necessary regarding the determination of this scholarship award. This communication may take place via e-mail and telephone contact.
In the event you are selected as a scholarship recipient, you agree that the scholarship will be provided in the form of a credit tendered by the Grant Professionals Association and applicable only to one-year membership(s) registration.
You also understand that there is no cash equivalent for the scholarship and that the scholarship is not refundable or transferable.
You agree to provide 1) volunteer service during next twelve months with GPA, GPF or GPCI; 2) volunteer service with your local GPA chapter in a leadership role or as a duly elected Officer during your twelve month membership period; and 3) a full-length blog.
You agree that the Grant Professionals Foundation and the Grant Professionals Association may publish your name or identifying information, photographic likeness and statement on its website or in any electronic or print communications, identifying you as a membership scholarship recipient.
---