2019 GPC Exam Scholarships.
Brittany Alexander – National Capital Area Chapter Scholarship
Michael Belle – North Florida Chapter Scholarship
Kevin Bryant – Grant Professionals Foundation GPC Scholarship
Lesa-Kaye Holtham – National Capital Area Chapter Scholarship
Cecilia Peredo – Kentucky Chapter Scholarship
Kristin Raack – CharityChannel Royalty Scholarship
Shavonn Richardson – Georgia Chapter Scholarship
Beth Rubins – Johna Rodgers Consulting GPC Scholarship
GPC Scholarships.
Every year, the Grant Professional Certification Institute (GPCI) and the Grant Professionals Foundation support GPC™ Scholarships for our members. The scholarships are open to any individual eligible to sit for the exam. The cost to sit for the GPC Exam is $539 for Grant Professionals Association members and $739 for non-members. If awarded, your scholarship will be in the form of a credit to GPCI for all or a portion of the GPC exam cost. Each individual is responsible for covering any additional expenses, including transportation costs to the exam site. Scholarship applicants are responsible for registering for the exam after a scholarship is awarded . To learn more about this process, visit the Grant Professionals Certification Institute website at www.grantcredential.org.
Scholarships Available:
1. GPC Scholarship AZ Founding Chapter
2. GPC Scholarship DC NCA Chapter (2 available)
3. GPC Scholarship GA Peach State
4. GPC Scholarship GPA Kentucky Chapter (2 available)
5. GPC Scholarship Heart of America Chapter (3 available, $400 each)
6. General GPC Scholarship, open to all (3 available)
---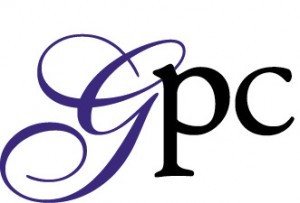 ---